Greenacres Farm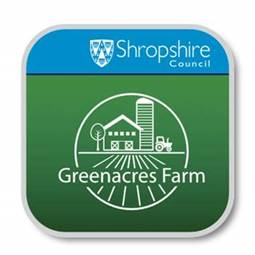 Greenacres Farm is a day-service facility which provides training in agriculture and horticulture for adults with learning disabilities.
Farm shop
Greenacres now offers a wide variety of products from our farm shop, which includes:
Free-range eggs
Free-range pork to order
An extensive choice of annual bedding plants, perennials, herbs, shrubs and vegetables, hanging baskets and containers
Pickles, chutney, jams and marmalades using only top quality raw materials grown and harvested on site where possible
Christmas trees grown on site, Christmas wreaths and decorations
Concrete shop, producing patio slabs, garden ornaments and planters
We offer a warm welcome to visitors to our farm shop. Visitors can also enjoy our wildlife pond, meadows and farm walk.
About Greenacres Farm
The farm covers 16 acres at Walford Heath, and provides a wide range of learning experiences in a realistic working environment. People working at Greenacres learn a wide variety of skills including:
Horticulture
Agriculture
Catering
Livestock
Our aim is to give the individual every opportunity to develop their skills.
The strong commitment and enthusiasm of the people attending Greenacres on a daily basis has enabled the unit to expand from its early development into a multi-operational business.
Education
All new referrals for day services are taken by the council's first point of contact for adult social care advice on 0345 678 9044. Our advisors will help each individual access the appropriate service, as well as identifying if someone is eligible for a service within the council.
Interactive sensory garden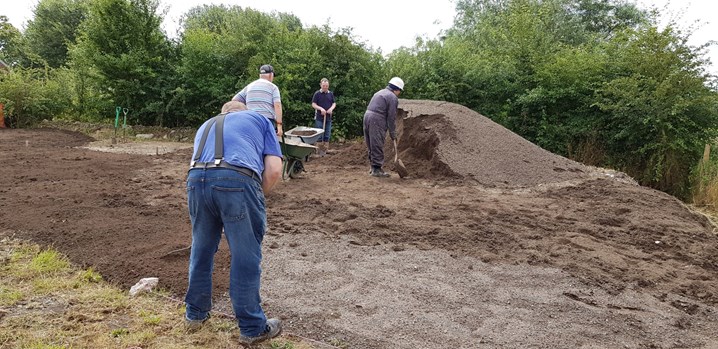 This is our new interactive sensory garden that members of the Greenacres day service helped create in 2020. The sensory garden is an outdoor garden environment that was designed to stimulate a person's senses. We believe they have transformed the area where users can touch, see, hear and smell to stimulate their senses with hands on therapeutic benefits. This helps conditions such as anxiety and attention disorders.
As you can see, the area is bright, cheerful, fun and a great way of improving senses by developing non-verbal communication skills with textures and sounds. This ultimately allows users to use their energy and be creative. It's proved to be very popular and been a big success.