Keep Shropshire Warm - energy saving advice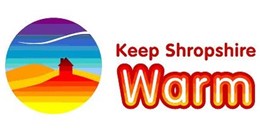 Latest offers
Our free and impartial Keep Shropshire Warm Service can currently help residents access a range of energy efficiency grants:
To install first-time gas central heating (Warmer Homes Shropshire)
For loft, cavity and external wall insulation
To help install air source heat pumps, as first-time central heating or to replace old or broken LPG, oil or solid fuel heating systems
For double glazing and external door upgrades
To replace broken gas boilers
In most cases, grants will fully fund measures for qualifying residents.
For more information and full criteria, contact the Keep Shropshire Warm team today (details at the bottom of this page).
We promote energy conservation and energy efficiency in domestic properties, and work closely with our partners through the Keep Shropshire Warm (KSW) initiative.
Keep Shropshire Warm is our free and impartial energy advice service, managed by Shrewsbury-based charity Marches Energy Agency.
The average household wastes £250 a year by not being energy efficient. Poor insulation, inefficient appliances and bad habits can cost you money. To counter this, KSW offers free and impartial advice on:
Grants and discounts to help finance energy efficiency measures
Help with energy tariffs, bills and suppliers
Heating and hot water help
Insulation improvements
Benefit entitlement checks to enable income maximisation
Helping residents assess whether an 'offer' is genuine – particularly in relation to door-knocking or cold calling!
Emergency funding for households in a 'no heat' situation due to broken heating systems
Council support grants
The service is available to all residents of the county, who can self-refer or be referred for support by family members, friends or professionals.
To find out how you can start saving money on your fuel bills or receive help or advice on heating, renewable energy and potential government funding, contact the team using the details at the foot of this page.
Advice is given over the phone or via email by trained charity staff. For those who need it, there is the option of a follow up home visit and ongoing casework support.
You can also follow @KeepShropshire Warm on Facebook and @MarchesEnergy on Twitter.
Are you a frontline worker or community advocate?
The KSW team accept referrals from relevant key professionals and community groups who have regular contact with vulnerable households.
Training to help recognise those vulnerable households living in fuel poverty or struggling to afford to heat their homes is also available. For more information and to arrange an informal chat about the service, please email FAO Heather Kieniewicz using advice@mea.org.uk  
"It's so wonderful to have a warm house – just being able to come home from work and flick on a switch is life changing."

Claire (a Shropshire nurse who received a first-time central heating grant through the Warmer Homes Shropshire scheme)