About the scheme
Warmer Homes Shropshire is an initiative managed by Shropshire Council to deliver funded first-time central heating systems to eligible homes in our area.
If your home doesn't have central heating installed and you meet our eligibility criteria, you could get fully funded central heating set up in your home.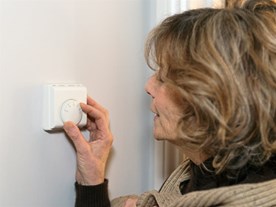 The £150m Warm Homes Fund has been established by National Grid to support local authorities to address some of the issues affecting fuel poor households. Other funding for the initiative has been provided from public sector partners.
To deliver this initiative we're working in partnership with E.ON and town and parish councils across Shropshire (excluding the Telford and Wrekin administrative area).
If you have any questions about the scheme, you can visit our frequently asked questions page.
You can also contact the Warmer Homes team at EON by calling 0333 202 4481 (freephone) or by emailing whfapplications@eonenergy.com.
The benefits
Successful applicants will have a brand new fully funded central heating system installed in their home. Switching to gas central heating can save households up to £350 each year off an annual fuel bill.
When we will be in your area?
We're working our way across Shropshire to deliver this initiative. Please keep an eye on your local press for details of when we will be working  in your area.
Even if we're not in your area right now, make sure you apply now so we can get work booked into the diary. If you apply after we've been in your area, we may not be able to help you.
Independent advice