Recycling and Rubbish FAQs
What day is my waste collected?
To see a calendar showing household rubbish, garden waste and recycling collection dates for your specific property visit shropshire.gov.uk/binday 
What can I put in my bins and recycling boxes?
I produce lots of rubbish, can I have a bigger bin?
Generally no, we provide a standard 240 Litre wheeled bin for general household rubbish. We make an exception for families which have 6 or more permenant residents in the house by allowing a larger (360 Litre) wheeled bin in these cases only. To apply for this you need to contact us directly. You will need to provide evidence of household size and be willing to submit to a bin contents analysis to first prove that you are recycling everything you can. 
Can I have a smaller bin?
Yes. We are happy to exchange your refuse or garden waste bin for smaller (140Litre) version. Contact customer.service@shropshire.gov.uk to order 
I have a large garden, can I have an extra garden waste bin?
We provide one garden waste bin per household. If you produce lots of garden waste the best thing to do is compost it at home. You can rent one extra garden waste bin from us but we charge £65 a year. You can also take extra garden waste to our household recycling centres. 
Why can't you collect black plastic for recycling?
Unfortunately we cannot accept black plastic at present because the sorting technology used to separate the plastics into their different types uses infra red light and so it cannot detect black. 
Why can't you collect shredded paper for recycling?
We will collect small amounts of shredded paper for composting with your garden waste. Please do not add shredded paper to your recycling boxes though to prevent litter and because our paper recycling mill prefer not to take shredded paper. 
Where can I recycle batteries?
Household batteries can be recycled at most supermarkets and at our Household Recycling Centres (NB - car batteries should be recycled separately).
Alternatively, you can now put them out with your normal household recycling. Simply seal them in a clear plastic bag and put the bag out with your recycling boxes, making sure it's somewhere the collection crew will be able to see it.
What recycling issues must I consider if I am building new homes?
It is essential that you make provision for waste and recycling collections - in particular providing sufficient space to store waste and enabling access for large collection vehicles. View more detailed information. 
Do I have to remove the plastic window when recycling envelopes?
No you don't. This is a common myth about envelope recycling but it is really not necessary as our paper mill can cope with small amounts of non critical contamination like these. 
Where can I order caddy liners from?
You can purchase caddy liners online from local retailers and supermarkets.
Please ensure they display the seedling logo below to ensure they are compostable.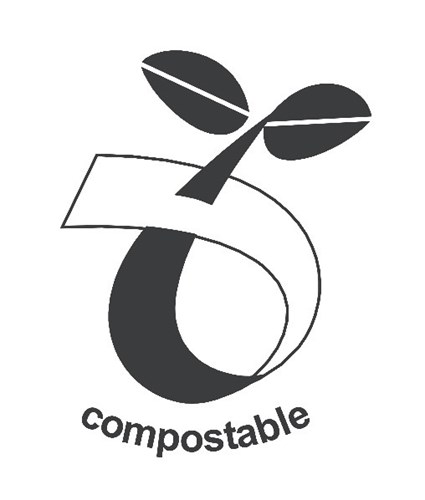 Can I put Tetra-paks in my blue bag?
Tetra pak cartons are a composite material and are not currently collected kerbside in Shropshire, but there are recycling facilities at many bring bank sites and all five household recycling centres for Tetra-pak. These are then collected by another organisation which transports it to a paper mill in Yorkshire for further processing.
An organisation called Waste and Resources Action Programme (WRAP) works with governments, businesses and local authorities to reduce waste and actively encourages packaging companies to redesign their products to reduce non-recyclable materials and thereby achieve better recycling rates.
Can I dispose of car tyres?
A full set of car tyres including spare can be taken to any of the 5 Household Recycling Centres in a month