2019 surface dressing programme
Closure details
Starts: 31 May 2019
Ends: 31 July 2019
Running: Daytime
All Shropshire
Shropshire Council has announced its programme of roads that are to be surface dressed this summer. The 2019 surface dressing season is due to start in late May and continue until late July.
Surface dressing (applying and rolling aggregate 'chippings' onto a bituminous binder) is a proven quick, efficient and cost-effective way of maintaining skid-resistance and waterproofing road surfaces.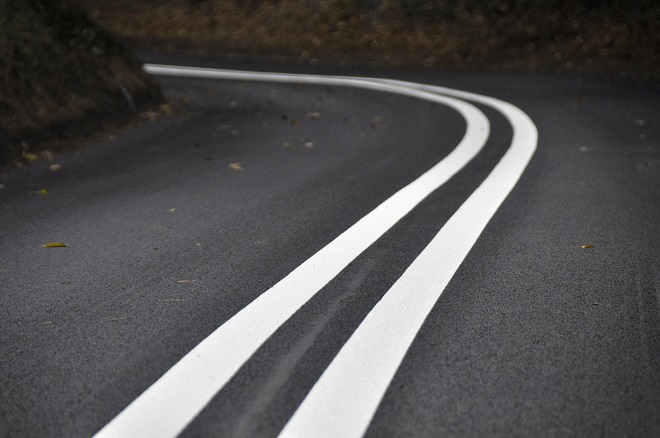 It forms a major part of the council's annual road maintenance programme and – along with resurfacing – plays an important part in preventing potholes forming on the county's roads.
Multiple sites have been identified for treatment across the county on all types of road, from urban cul-de-sacs to major A and B roads.
Due to the limited width of some roads, over 85% of the sites will unfortunately require a temporary road closure for the works to be carried out safely. Where road closures are not necessary, other forms of temporary traffic management will be in place, including temporary signals with convoy working where appropriate. On cul-de-sacs limited access will be available.
For the majority of A and B roads centre line studs/cat's eyes also need to be removed and replaced under a temporary closure. It's envisaged that stud removal will take place overnight, followed by dressing and sweeping operations during the following couple of days.
The replacement of studs and road markings on some sites will necessarily take place up to ten days later. Again, this will be during one night's (8pm to 6am) road closure.
In reality, most of the closures will only be required for a few hours for the dressing operation, and we don't envisage most being more than one day.
Steve Davenport, Shropshire Council's Cabinet member for highways and parking, said:
"As well as improving and protecting our road surfaces, this important programme of work plays a crucial role in helping to prevent potholes and other defects forming in the future. Pothole treatment is very much about prevention as well as cure and this is one important way that we can aim to prevent potholes forming next winter."
The programme of work may alter due to wet weather or other unforeseen events.
Information letters will be delivered to affected residents and businesses, and advance information signs will be on site at least ten days prior to the due start date.
Further information
Shropshire Council is spending around £6 million this year on resurfacing and surface dressing the county's roads, ranging from unclassified rural roads to town centre roads to main 'A' roads. For more information, see our video below.