Shropshire HAF celebration and feedback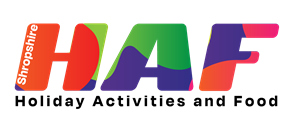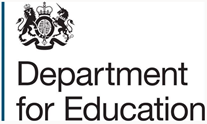 Shropshire HAF Programmes so far:
To hear from children, parents, providers and supporters involved in the 2021 and Easter 2022 activity programmes, take a look at the following short film clips:
Here are some of the comments and experiences of children in Shropshire:
My daughter Millie had the best time with you guys. Non-stop fun, and feedback on the meals was great. Thank you so much for organising this. It was really appreciated.
My five-year-old son absolutely loved the four days he spent at holiday club. He made friends with some of the other children, liked all the adults and has asked me several times when he can go again! 
My girls thought the club was fantastic, enjoyed the days they came and have asked to go again! Nothing's too much trouble for the wonderful staff - it was very well organised, and the girls came home exhausted! 
She came out with a smile on her face each day and said she's had a great time.
As a parent, the Embrace Holiday club provided my daughter with a safe, secure environment to play and spend time with children her age and above. 
As a single working parent, the funding that was provided to my daughter was paramount. Without it, she wouldn't have been able to attend. I'm very grateful to Embrace for this. I look forward to booking her in for future holidays.
Shropshire Holiday Activities & Food 2021 Overview Report:
The report provides an overview and evaluation of the Shropshire HAF 2021.
The Shropshire Holiday Activities and Food Report includes data taken from questionnaires, quotes, case studies and interviews with core provider leads, staff, children and young people (CYP) and parents and carers during the summer and winter HAF programmes 2021. 
Over 4,766 CYP took part in HAF during 2021, which is over 75% of the eligible children and young people in the county. Participants engaged in fun enriching activities, including sports, music, arts, cooking, gardening, forest schools, child led play and trips to cultural venues. Activities were delivered by 68 organisations from across the county.
It was found that 93% of the CYP participating in the programme reported wanting to attend more holiday clubs in the future and were keen to hear if they would be able to attend HAF activities in 2022.
The report also highlights the huge achievements of the programme in Shropshire and recommends important areas that we can build on and improve.
Sign up to the newsletter:
Sign up to our regular families newsletter. Each issue will have useful hints and tips for activities and support available in Shropshire.
Subscribe now »