Shropshire Local Account
Our latest Local Account is now here!
Follow the link by selecting the image: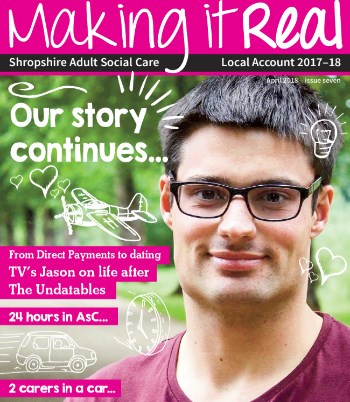 The Local Account is a brochure packed with stories from people who use adult social care, their carers, as well as people from the council and other organisations who work to provide services across Shropshire. Through real life stories, the brochure explains how we help people who use adult social care services and gives a flavour of the way we support people in Shropshire - in their own words.