Resources and support
Resources and support
Children and young people with special educational needs and disabilities have faced lots of changes in their day to day lives because of the coronavirus (COVID-19) pandemic.  Their routines, regular support and the people they see regularly may have changed. This may be a confusing time for them and as a parent you may be worried about your child returning to school in September. 
We recognise that children and families will have had a varied experience of their time during 'lockdown' and will also have a varied response to the latest announcements from the government that schools will open for all children in September.  Many children will be looking forward to seeing their friends again and re-establishing the routine and structure provided by school, whilst others may be feeling anxious and concerned about the return.  Shropshire education settings are working in close partnership with a range of services, agencies and practitioners to provide the necessary support and guidance to children and families to facilitate a safe and positive re-integration back into school or college and to respond to any concern's families may encounter.
The closure of schools has had a significant impact on many children and it is now recognised that, following the change in circumstances, it is vital for all children to return to school to minimise, as far as possible, the longer-term impact of the pandemic on children's education, wellbeing and wider development.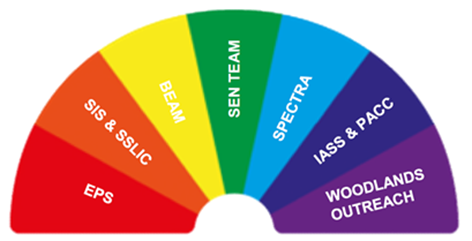 Explaining coronavirus
Home schooling
SEND Newsletter for parents/carers and families
Support for parents/carers and families
Parents/carers share their experience
Information Advice & Support Service (IASS)
Mental Health Support
Physical Health & Mobility
Bereavement Support
Returning to school
Returning to college
Transport From September 2020
Myth-Buster Sheets
Resources for settings