BEAM Mental Health Drop-In Sessions (Telford)
BEAM Mental Health Drop-In Sessions (Telford)
Emotional wellbeing drop-in for children and young people under the age of 25, their parents and carers. Group support relating to a range of topics such as anger, anxiety and expressing emotions.
Monday & Tuesdays, 12pm - 7pm and Saturdays, 11am - 4pm, 9 Market Square, Wellington, Telford, TF1 1BP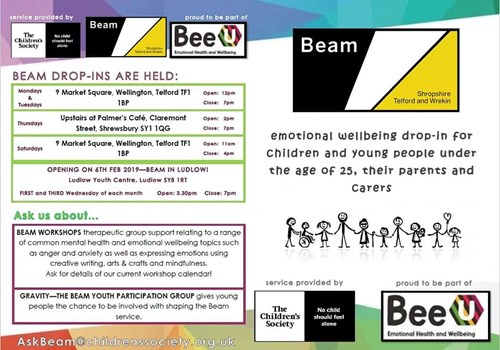 Venue
The venue for this event is to be confirmed.