Social distancing in Shropshire market towns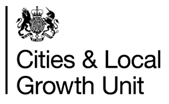 We're putting in place measures to ensure that people can safely and easily visit and navigate the county's market towns in line with social distancing regulations and latest guidance from government.
The development of these measures has been derived from town centre visits and discussions with councillors, town and parish councils, business improvement districts, chambers of commerce, and our highways and transport officers.
The measures are for public safety and to support town centre recovery in line with the government's easing of lockdown restrictions. Details of work that is in place or has been agreed is as detailed below.
For more information about these and all other road closures please visit the interactive roadwork map page.
Please note: dates given below are subject to traffic regulation orders (TROs) being in place and traffic management plans being approved, and in accordance with government guidelines.
All of the schemes will be temporary, but we'll monitor and evaluate each one to see if there's a positive impact that would justify possible future permanent solutions.
This information is correct as of 14 January 2021. Updates and latest information, including plans/drawings where considered to be helpful, will be made available as soon as possible on this webpage.
Any concerns with the measures can be reported by phone on 0345 678 9006 or via our online reporting form. Please quote 'Social Distancing Highways' in the box for details of the enquiry.
Our highways and transport officers are monitoring town centres during the pandemic. If there are issues or if staff notice any areas of concern, adjustments or new measures can be implemented.
Please note: Where people are stepping off the footway for social distancing reasons we are placing advisory signage advising drivers to reduce speed to 20mph.
Choose a town to see what measures are in place there: