I want to be a surveyor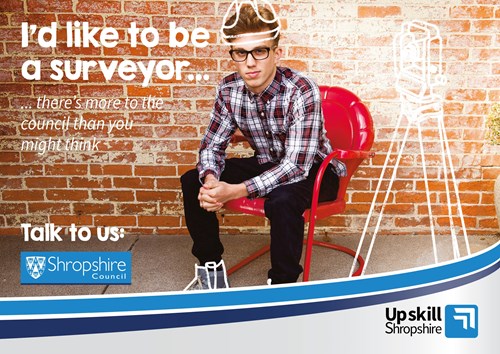 Building surveyors are involved in the design, construction and management of real estate assets. They offer advice on all building and construction work – from alterations to a residential property to repairing historical buildings.
How can I make it happen?
With a number of ways to start your career, whether university- or work-based, you can find
the pathway that suits you best. New apprenticeships are being launched all the time, so there are more opportunities to earn while you learn.
Why choose Shropshire Council?
Working for us gives you the opportunity to develop a rewarding career in an evolving environment. You'll be supported to continue your personal development, and will have the opportunity to really make a difference.