TECH Severn Conference 2018
Event details
Price:

Free

Venue:

Theatre Severn
Sponsors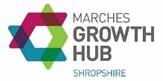 The conference
The TECH Severn 2018 Conference and Exhibition has attracted influential speakers from across the globe to discuss how technology may help solve many of the challenges faced by councils and businesses across the UK.  Hundreds of delegates will hear how the latest innovations may transform their organisation's approach to technology, and how this technology could help them save money, time, and possibly even lives in the future. This isn't just a business gathering - we're providing delegates with insights into what the future holds for all types of businesses, and how technology will shape our lives, work and businesses.
The latest thinking on artificial intelligence, digi health, modern methods of construction, green technology, assistive technology, digital marketing and eco energy have influenced the development of two new flagship projects from Shropshire Council: The One Scheme and TECH Gym, to be launched at the event.
The One Scheme is a multi-phased flagship construction project led by Shropshire Council in partnership with University Centre, Shrewsbury.  The first phase is to create 50 hi-tech, hi-spec properties incorporating solar tiles, micro grids, and assistive technology into the fabric of the home and wider community. These will be built quickly and cost effectively.
Working with University Centre Shrewsbury and local businesses, the Tech Gym will allow individuals and businesses to pay a fee to access the latest hi-tech equipment, such as 3D printers and laser cutters, as well as training, development, advice and networking sessions, with opportunities to access venture capital.
Lunch and refreshments will be provided.
Programme
Speakers
We're excited to announce this year's keynote speakers for the TECH Severn 2018 Conference. All are renowned for their pioneering thinking, and are world leaders in their chosen fields. More speakers will be announced shortly:
Maggie Philbin - In 2017, Maggie was awarded an OBE in the New Year's Honours List for her services to the science, technology and engineering community.
She is president of the Institute of Engineering Designers and co-founder and CEO of TeenTech (patron Duke of York), an award winning organisation helping young people, their parents and teachers understand more about the real opportunities in Science, Technology and Engineering.  Maggie is well known for her involvement in the promotion of women in business, science and technology. Find out more...

Rt Hon Prof Paul Burstow - chair, Tavistock and Portman NHS; FT and chair, Social Care Institute for Excellence (SCIE) London South Bank University; previous minister of state at the Department of Health. Find out more...
Professor Kevin Doughty - visiting professor of digital transformation of care services, University of Cumbria. Dr Doughty is a director at iCUHTec (International Centre for Usable Home Technology). Find out more...
Sheila Mackintosh - director and housing consultant at Mackintosh O'Connor Associates Ltd; research fellow, University of the West of England. Find out more...
Daniel Rowles - Daniel has been working in digital marketing for the past 19 years, with extensive experience working both client side and within the agency environment. He is a course director for the CIM, a certified Google Squared trainer and a lecturer at Imperial College and Cranfield School of Management. Find out more...
William McMorran - William is passionate about revolutionising design for accessibility, care, dementia and community life. He has 40 years of award-winning experience as an architect, and is now dedicating this experience to positively transforming approaches and attitudes to architecture for accessibility and care. Find out more...

Charles McCay - managing director of Ramsey Systems, Charlie has over 20 years' experience working with healthcare information and international standards from HL7, ISO and CEN, to enable effective and safe sharing of information. He recently completed a datathon showcasing simulated HL7 FHIR® data at VITALIS & MIE2018, Sweden. Find out more...
Chair, Vicki Archer - Vicki presents BBC Shropshire's Sunday morning show and grew up in Shropshire. A regular chair and MC at events around the region, you can also hear her voice around the world in Berlin museums, lifts in Qatar and on your sat nav taking you up the wrong road
Exhibitors
Would you like to exhibit at TECH Severn? If so, email june.meagher@shropshire.gov.uk 
By exhibiting at the TECH Severn 2018 Conference you'll put your company in front of over 600 key decision makers from government, social care, health and industry. At this one-day free conference aimed at those working in these environments you'll showcase your brand as a market leader in the areas of digi-health, assistive technology, green technology and modern methods of construction. With lots of networking opportunities you'll engage in face to face communication with prospects and customers. You'll also benefit from a multi-channel marketing campaign that will put your product in front of your target market.
Our complete list of exhibitors is as follows (click on the logo for more information about each...)
Why attend?
Listen to senior representatives from the government, industry, and third sector bodies
Invaluable insight into how Shropshire Council is locally meeting the challenges faced nationally in housing, health and social care 
Hear from those at the forefront of this agenda, as they discuss real time projects, highlight the challenges and barriers faced
Bring yourself up to date with the complex agenda to house and care for an increasing ageing and vulnerable population
Q&A sessions -  we encourage delegates to send in any questions in writing in advance of the conference
Meet your peers and colleagues, including the expert panel of speakers, in the informal, relaxed setting of Theatre Severn 
Who should attend?
Architects
Business managers/owners
Chief executives (other councils and industry)
Housing managers/directors
Business development managers/directors
Directors/senior management of digi health, social care, health, green technology and assistive technology companies
Social care managers/directors
Directors/managers of environment
Directors of planning
Directors of regeneration and business
Heads of CCGs
Heads of health and communities
Chartered surveyors
Heads of charities dealing with disabled, homeless
Directors/managers of companies associated with building, planning and land development
Booking
Contact
The venue
Take a virtual tour of Theatre Severn...
Live streaming
During the event we'll be
live streaming
so that you can enjoy it from wherever you happen to be!
Theatre Severn, Frankwell Quay, Shrewsbury, Shropshire, SY3 8FT