About us
Adult social care plays a vital role in enabling people to maintain their independence, stay safe and well for longer and live purposeful lives.
We're proud in Shropshire to have highly professional, caring and loyal staff, so much so that their dedication and commitment to their work has been nationally recognised. Our teams have won several Team of the Year awards a 'Breaking down barriers award' and recognition for our Buy2Live housing scheme. We've also been currently shortlisted for five awards in the public sector and rated 'Good' for our START service. 
In adult social care, no two days are the same. From care worker to director, social care attracts all kinds of people with one thing in common - a desire to help make a difference every day. But don't take our word for it - take a look at what our staff and those who we support have to say.
This is a very productive and exciting time in adult social care. Our rapidly growing sector continues to evolve and transform in creative and innovative ways, bringing exciting new job vacancies and lots of opportunities to develop and progress. There's never been a more exciting time to be part of this vibrant and dynamic sector.
If you're a kind, compassionate person who'd like to make a difference to people's lives, then social care could be the right career for you. Take a look at our vision and values or take part in the 'Every day is different when you care' quiz to see if social care is right for you.
We have lots of rewarding and varied social care jobs available right now, so whether you're starting a career or returning to social care, come and join our award winning teams and see how working with us can help you build on the skills you have and learn new ones.
Andy Begley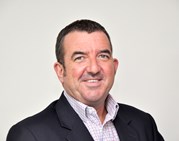 Director of adult social care and housing
Shropshire Council