Preparing for transition into adulthood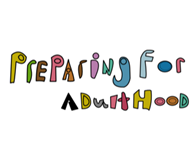 The following short film aims to give young people with special educational needs and disabilities an overview of information about their options, how they can have their say and how they can prepare for their adult life.
Preparation for post-16 transition from compulsory school education to adult life starts in school from Year 9 as part of the annual review process, which will help young people and their families start to explore and prepare for what's needed for a successful transition.
There are various pathways a young person can take, including:
Moving directly into employment
Continuing into further education to gain the skills and qualifications needed for greater independence, and to achieve your aspirations for paid employment, higher education and independent living
Transitioning directly into children's/adult health

 or 

children's/adult social care services following completion of your school education, where future needs may be best supported by universal services
It's crucial that schools and colleges fully prepare and support young people and their families with the information they need to help them make informed choices about their future. 
For young people with an EHC plan we, in conjunction with our partners, have developed a 'Preparing for Adulthood' plan as part of a young person's EHC.
When should planning for transition begin?
Planning for transition into adulthood should start from the Year 9 annual review of the EHC plan. Each review thereafter must have the focus on preparing for adulthood. 
The transition towards adulthood review from Year 9 will start to gather information regarding the young person's and their family's aspirations for their future, including who needs to be involved, target planning and the support needed. The review will explore provision accessible to students in order for them to be healthy, participating in society, living independently, accessing further education and/or in employment where appropriate.