Preparing for transition into adulthood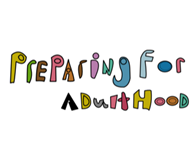 This page has lots of helpful information about preparing for adulthood. You can scroll down to the bottom of the page to find links to various useful related categories.
The following short film, released in 2014, aims to give young people with special educational needs and disabilities an overview of information about their options, how they can have their say and how they can prepare for their adult life.
To help young people and their families prepare for what's needed for a successful transition discussions about longer term goals for adulthood should start early, before year 9, and should focus on strengths, aspirations and robust planning for adulthood. 
Preparation for post-16 transition from compulsory school education (at the end of year 11) to adult life, starts in school from Year 9.
There are various pathways a young person can take once they complete their compulsory education in year eleven, including:
It's crucial that schools and colleges fully prepare and support young people and their families with the information they need to help them make informed choices about their future. 
For young people with an EHCP each annual review from Year 9 must have the focus on preparing for adulthood.
The following video, from the 2019 Preparing for Adulthood event, has some useful information regarding the Preparing for Adulthood process.
The transition towards adulthood review from Year 9 will start to gather information regarding the young person's and their family's aspirations for their future, including who needs to be involved, target planning and the support needed. The review will explore provision accessible to students in order for them to be healthy, participating in society, living independently, accessing further education and/or in employment where appropriate.